By JGMaker Team |
19
September 2020 |
2
Comments
JGMaker Artist-D Debuts on Kickstarter with over 200% funds in 12 Hours
JGMaker Artist-D Dual Extruder Independent 3D Printer has attracted widespread attention since the warm-up period. Over the past month, a large number of fans have been waiting for our Artist-D.

On Sept 17th, JGMaker made its first crowdfunding project debut on Kickstarter, the Artist-D, a 3d Printer which caters to DIY enthusiasts and creative makers who have been constantly disappointed by the discovery that 3D Printing hasn't been as accessible as they would like.



Now, with Artist-D, impressive 3D printing technology is within your reach, in a device that is robust, practical, convenient, and designed for high performance!
The JGMaker Artist-D accomplished 200% of the crowdfunding goal of $30,000 within 12 hours.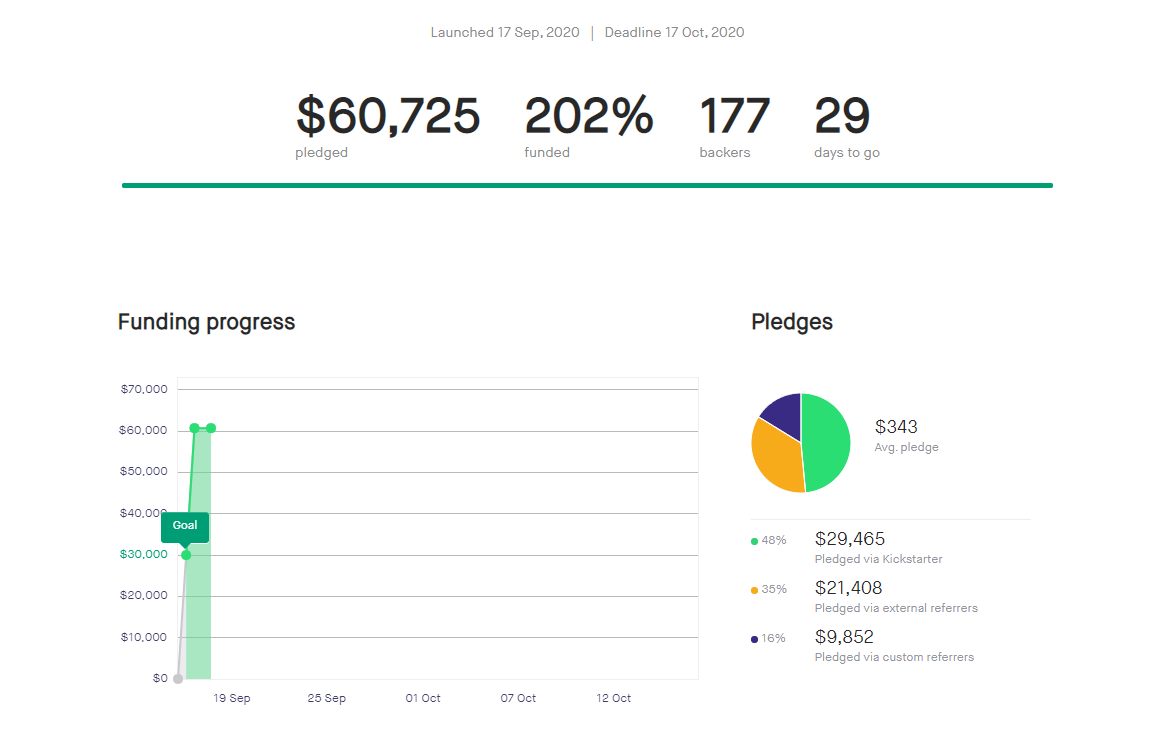 Recently, the JGMaker crowdfunding project created quite a craze within the 3D printing community. The Artist-D has been featured in 3D printing media, including All3DP.com, 3DPRINT.COM, Fabbaloo, and more.

The JGMAKER Artist-D 3D printer is quite a bit different from other low-cost 3D printers with only a single extruder and build plate. The JGMAKER Artist-D 3D printer is designed with independent dual extruders, offering greater possibilities for printing.

As for Quotation of JGMaker Artist-D
Launched on Kickstarter at 9 P.M. Sept 17th (GMT +8), the JGMaker Artist-D is available for order from Sept 17th to Oct 17th on Kickstarter. The regular retail price of Artist-D is tagged at $599. Super early birds can seize the opportunity to save up to $260 at the flash sale price of $339. For more detailed information and to order Artist-D, please visit:
https://www.kickstarter.com/projects/jgmaker3d/jgmaker-artist-d-dual-extruder?ref=bjtbk6

Special price per piece:
Flash Sale Price at $339
Super Early Bird Price at $389
Early Bird Price at $429
Kickstarter Special Price at $469

Special Pack Price for Multi-pieces:
2 Pieces for $699
3 Pieces for $1039
5 pieces for $1719
10 pieces for $3429

If you're a creative maker and DIY enthusiast, and eager to experiment with an independent dual-extrusion 3D printer at a low cost, the Artist-D at Flash Sale $339 is the best choice to realize your creations in the world.

Leave a Reply
Your email address will not be published.Required fields are marked. *